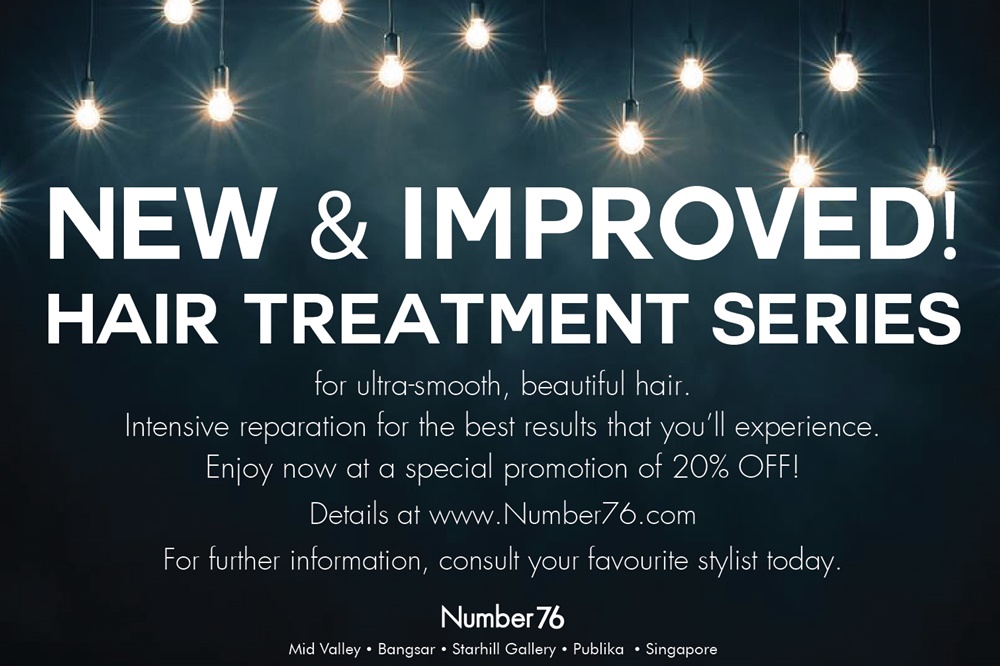 DEC
01
From 01 December 2016 - 31 December 2016
Happy December! It's almost the end of the year 2016. It's been such an amazing year and we've got the perfect way to celebrate and welcome the new year!
Over the long nights of in-house testing and our staffs constantly trying out newly innovated ingredients, our entire range of treatments have gone through an upgrade. We are now recommending these renewed treatment series to you with more confidence than ever. With just a few ringgits of price adjustment, the upgraded powerful formula will give your hair astounding benefits and longer lasting effect.
This newly improved formula has benefits of intensively repairing hair damage as well as improving your hair strength. With lighter and smoother glossy hair effect, your hair can also retain its natural hair volume instead of getting a flat texture.
Moreover, we've also recognized that each individual has different hair needs, therefore we've revised the price of all hair treatments according to the length of your hair to serve each and every one of you better.
Ultrasonic Iron
Short: RM245
Med : RM265
Long: RM285
Ultrasonic Premium
Short: RM330
Med : RM350
Long: RM370
Global Milbon Smooth
Short: RM170
Med : RM185
Long: RM200
Plarmia Refining
Short: RM160
Med : RM180
Long: RM200
Exclusively now at Number76, you can try it out yourself at a special promotion of 20% off from 1 December 2016 to 31 December 2016.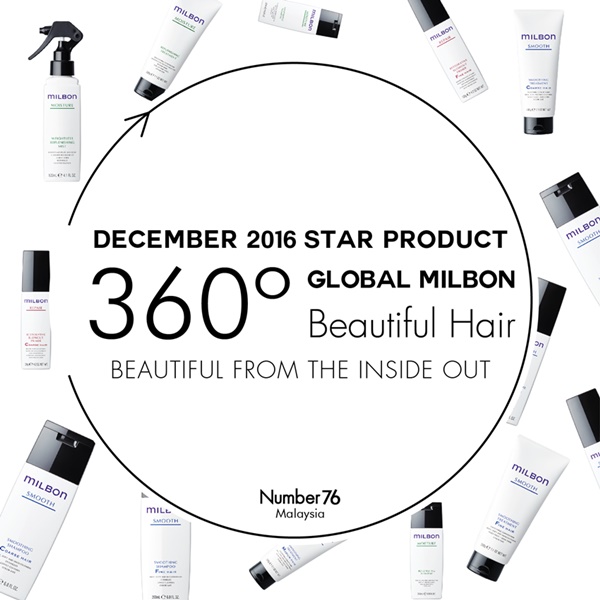 Also, this month star product features the Global Milbon range. Like the tag line, Milbon aims to help people to have beautiful and healthy hair every day.
The Global Hair Care Brand "milbon" Hair Care Collection comes in 3 different ranges and they are: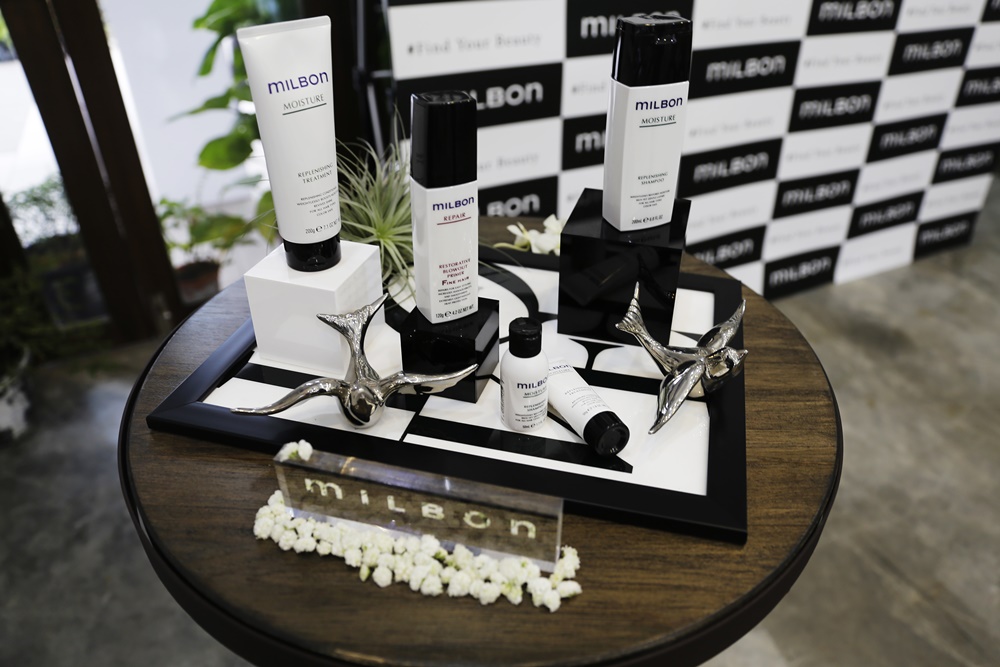 Smooth Collection - for rough, easily-tangled hair
Detangle and smooth. This smoothing collection improves overall texture, leaving every strand feeling silky – smooth and soft. Available in 3 formulas for fine, medium and course hair.
Moisture Collection - for dry, frizzy
Nourish and hydrate. This superior hydrating collection replenishes moisture on damaged hair, leaving hair looking luminous and vibrant. Moisture retention is dramatically improved.
Repair Collection – for styling preparation
Featuring a lightweight Restorative Blowout Primer that repairs severely damaged and over processed hair while enhancing blowout results. To be applied on towel-dried hair.
The key ingredient to this month's star product range is SSVR-Silk which is basically a powerful, silk-based complex that improves on our overall hair's integrity.
For more information on the product range, you can visit Global Milbon website
here
.
In the month of December 2016, you can enjoy this range at a discounted price. Feel free to consult with our stylist on which range suits your hair the most!
Click
here
to book an appointment now!