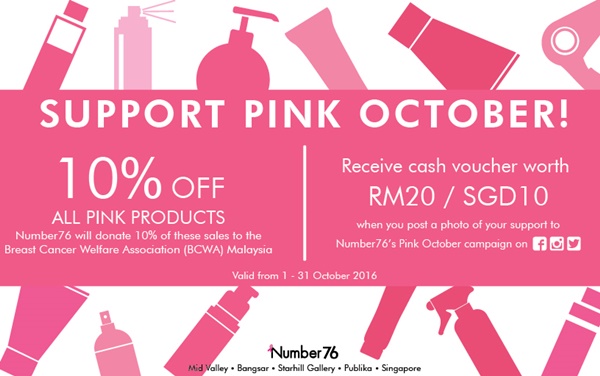 SEP
29
From 29 September 2016 - 31 October 2016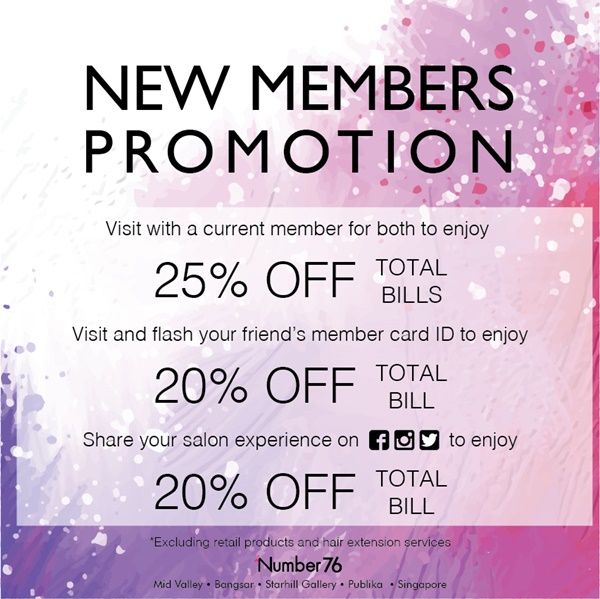 If you are an existing member, come with a new member when you visit Number76. Both of you will receive a total of 25% discount off your total bill when you visit together. For new members, fear not if you both of you can't make the visit together, just flash your friend's member card upon your visit and you will receive 20% discount off your total bill.
Also, as a new member, if you shout out your experience on your social media platform, you will receive a 20% discount off your total bill.
*Please be kindly informed that hair extensions are not included for this promotion.
Make your appointment today by clicking
here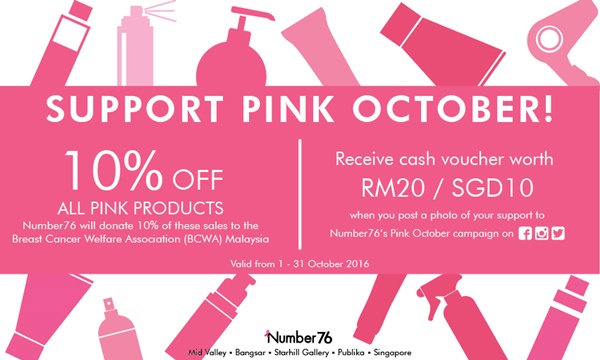 As the month of October brings light to the topic of being breast cancer aware, Number76 is proud to share that we will be also lending a helping hand in spreading this good cause. From 1 October 2016 to 31 October 2016, all customers who post on their social media in support of Number76's participation on Pink October, will receive a cash voucher of RM20 for your next visit.
Moreover, there will be a 10% discount off all pink-coloured products that are available at all Number76 Hair Salon. In return, we will donate 10% of our total pink-colored product sale to BCWA in support of Pink October month!
To know more about this, make a visit to our hair salon today for more information.
We look forward to having you visit us at the hair salon.