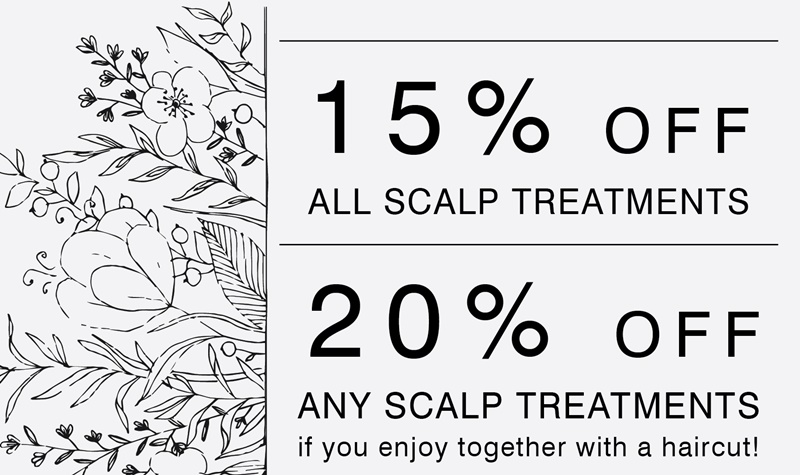 AUG
24
From 24 August 2016 - 30 September 2016
August is coming to an end :)
Have you gotten your hair treatment with the August promotion? If not, you still have a week left to lock those appointments.
For our September promotion, we decided to continue to pampering and put the focus on rejuvenation which is why, all scalp treatments will be on 15% off when you visit Number76 hair salon from 1st September to 30th September 2016.
Get yourself an extra 5% off your scalp treatment when you get a haircut service together with the scalp treatment.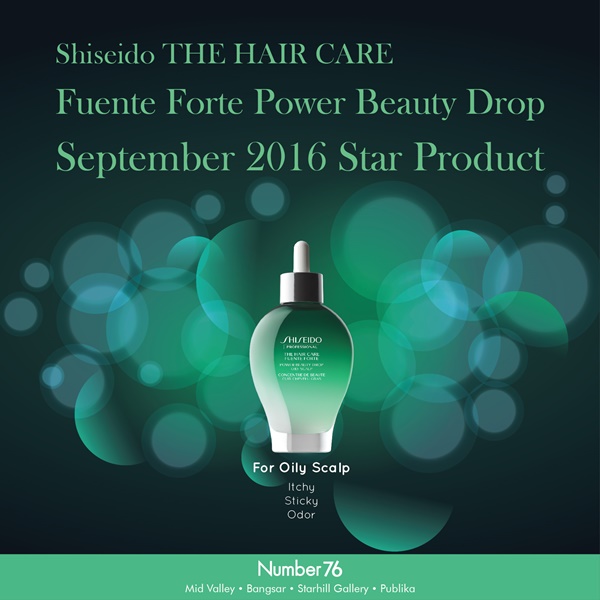 September Star Product
This month's star product is Shiseido's Fuente Forte Beauty Drop. This beauty drop provides the means to strengthens our skin's natural barrier role, creating your scalp unaffected by different types of stressful spurs. On a daily basis, whether you're at home or outside, this little beauty drop will give your scalp the strength it needs for natural beautiful hair growth.
Enjoy 5% off the Shiseido's Fuente Forte Beauty Drop throughout the month of September!
Hair Care Fuente Forte Power Beauty Drop (Oily Scalp)
Recommended for:
Those with sticky scalps conditions
Those who have concerns with scalp odor
Those who want clean and refreshing sensation on scalp.
How to use:
- Always make sure you towel dry your hair before use. Dispense the serum one drop at a time onto your scalp and rub it with your finger pads, from the front towards the crown.
*For easier application, part your hairs with a comb before applying.
- Do the same with the back of your head. If it's difficult to dispense the serum on the back part of your head, part your hair and apply the serum by sliding the dropper along the scalp.
- Massage the entire scalp gently.