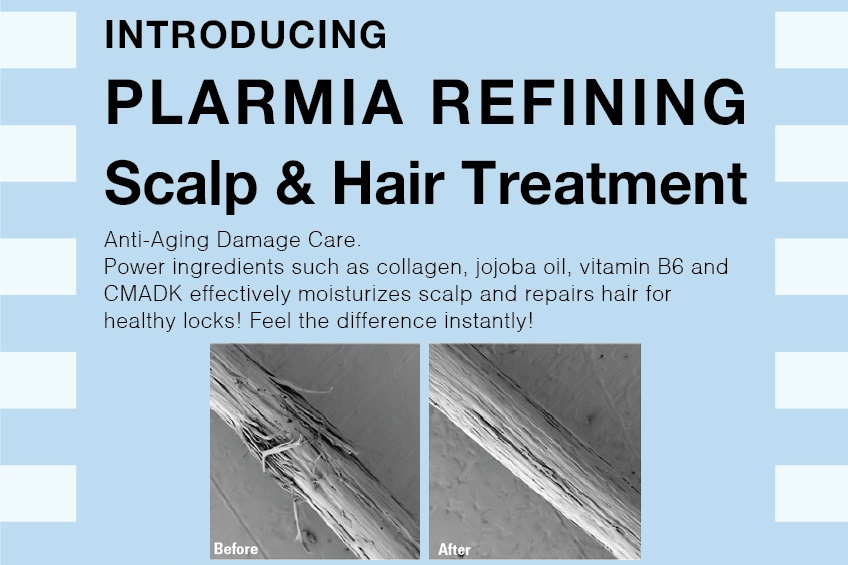 JUL
01
From 01 July 2016 - 31 July 2016
Introducing Milbon's latest scalp and hair treatment, Plarmia Refining!
The Plarmia Refining Scalp and Hair treatment puts its focus on anti-aging and damage care. With the infusion of power ingredients such as collagen, jojoba oil, evening primrose oil, amino acid, vitamin B6 and Milbon's patented innovative ingredient CMADK, this treatment will leave you with protected, moisturized scalp and beautiful, smooth hair.
You can feel the difference instantly!
To celebrate the 2nd half of 2016, you will enjoy 20% off this scalp and hair treatment when you visit Number76. This promotion is only valid from 1 July 2016 to 31 July 2016.
Book your appointment now by clicking (
here)