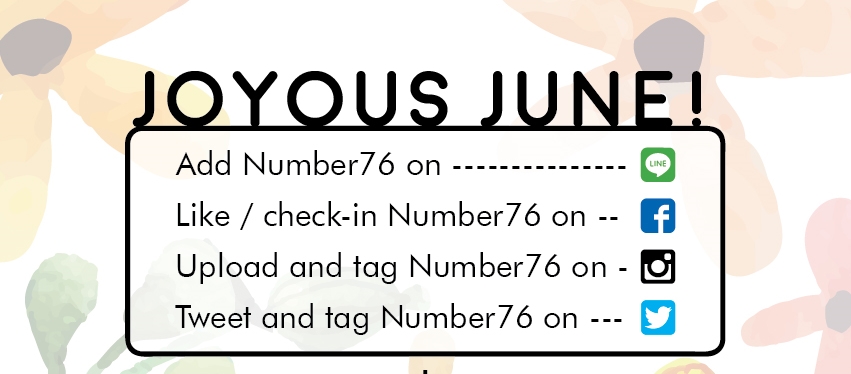 JUN
01
From 01 June 2016 - 30 June 2016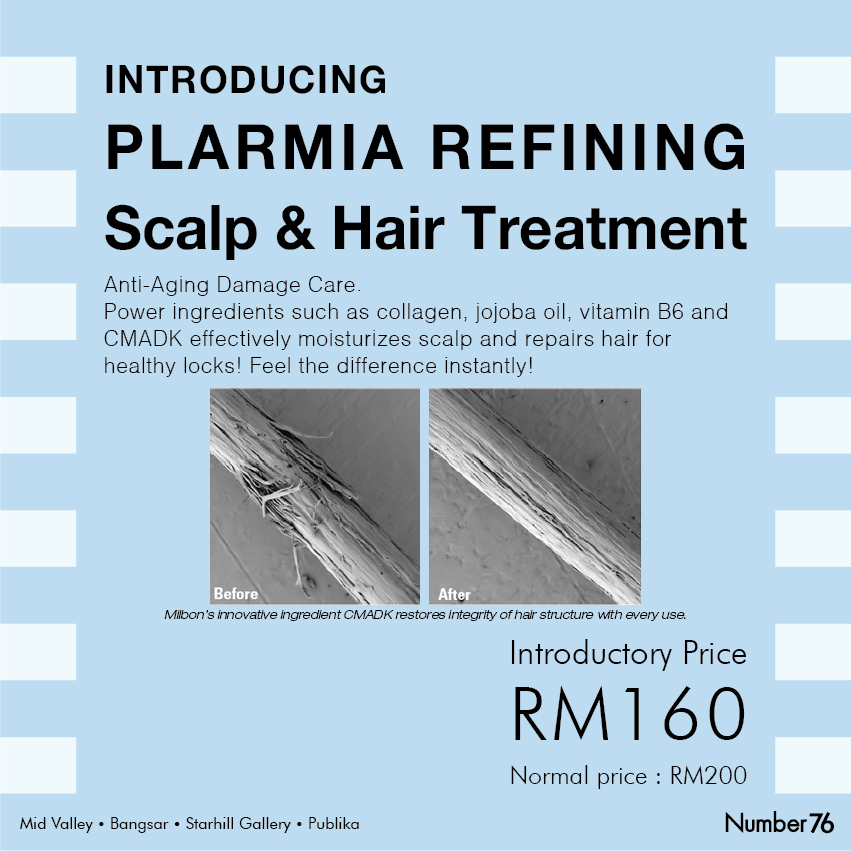 A good hair pampering session would be double the fun if you have great company with you. As a new member trying out our services for the first time, both you and your current member friend will enjoy 25% OFF your total bill when you
both come visit the hair salon together.
If your friend's not available to join you, don't you worry! Just bring along your friend's member card ID and enjoy 20% OFF your total bill from us.
However, if you don't have any member friends who are existing customers of Number76, fret not! New members will still be entitled a 10% OFF your total bill.
This promotion is exclusive of all retail products and hair extensions services.
Also, use your social media skills to help earn you some cash vouchers from us this month!
Add Number76 on LINE
Like/ Check-In Number76 on FB
Upload and tag Number76 on Instagram
Tweet and tag Number76 on Twitter
Complete any steps above to enjoy RM10 cash voucher!
Complete 2 steps or more to enjoy RM20 cash voucher!
*Voucher redemption is only valid on your next visit.
Book an appointment with us today and enjoy these lovely promos with it!