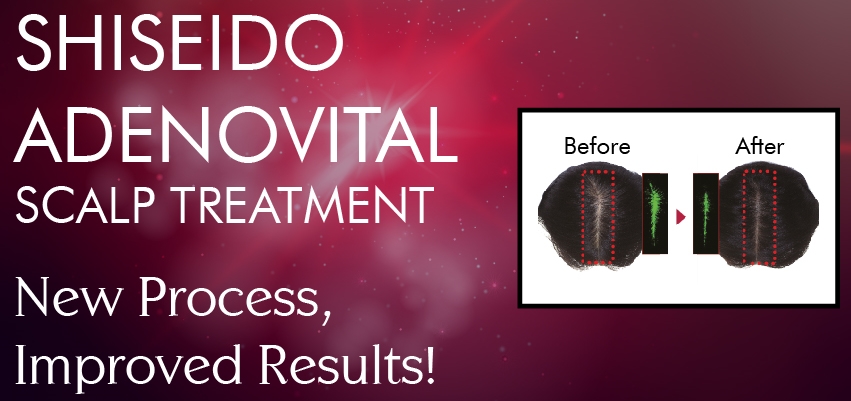 MAY
01
From 01 May 2016 - 31 May 2016
Having troubles with thinning hair? Loss of hair volume?
Introducing the newly improved Shiseido Adenovital Scalp Treatment!
The scalp treatment works effectively to boost regeneration and combat hair loss. For those with hair thinning problems, this goodie here improves your overall hair volume and also removes impurities for a healthy scalp. Now with a brand-new process to boost absorption of all the regeneration benefits of the treatment, 450% more effective than using a scalp essence!
From 1st to 31st of May 2016, enjoy the Shiseido Advenovital Scalp Treatment at a 20% discount at all Number76 Malaysia branches for only RM184. On any other normal day it will usually cost RM230.
So, hurry now and make your booking here (
click!
).