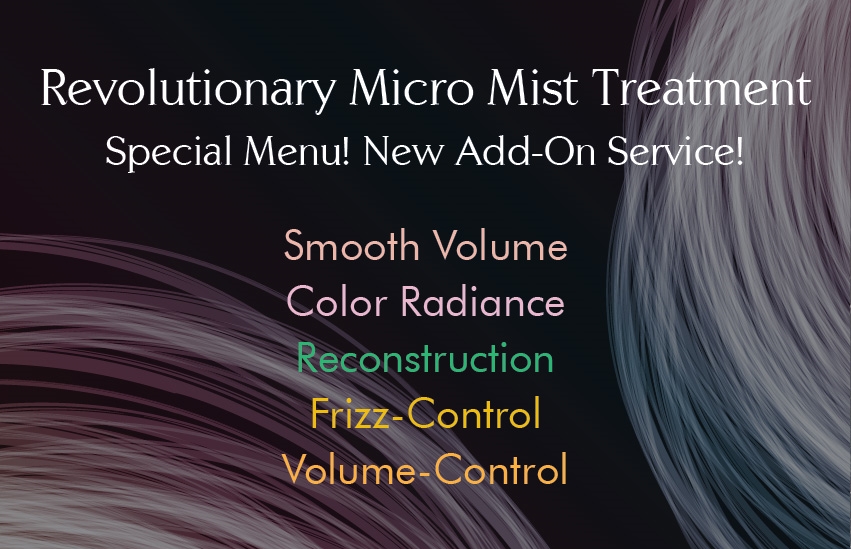 APR
01
From 01 April 2016 - 30 April 2016
Happy April!
Throughout this beautiful month, we shine the limelight on beautifully healthy hair with the range of hair treatments available to suit your individual hair condition. Please allow us to introduce a brand-new add-on hair treatment service featuring the Revolutionary Micro Mist!
This new service features 5 different treatment options to target a specific hair concern.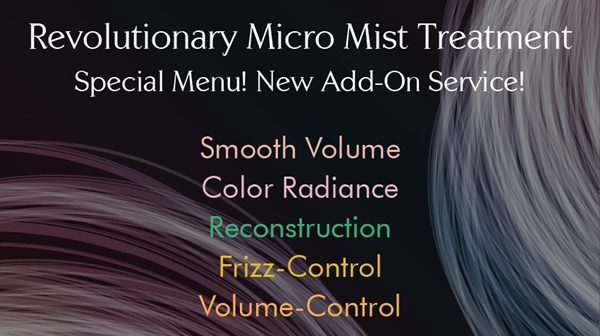 How does this treatment works?
The ultrasonic vibrations of this revolutionary machine emit micro mist that helps hair cuticles swells and opens. This will allow all the goodness of the treatment formula to penetrate deep into your hair follicles for a deeply conditioned, beautifully smooth hair. The blast of cool air at the end will instantly relax and refresh you too!
From 1-30 April 2016, add this treatment on to any service at a promotion price of RM80!
(Normal Price: RM100)
We've got another surprise for you on this month of April!
Enjoy an amazing 15% discount for all hair treatments at Number76 Hair Salon. April fool not!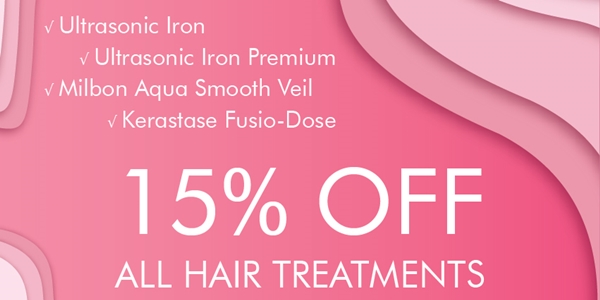 These are the hair treatments available:
☆ Ultrasonic Iron ☆
Our signature service available exclusively in
NALU
and Number76 salons. The iron vibrates at 37,000 beats per second, separating protein, water and oil particles in treatments to ensure deepest penetration for enhanced results. Highly recommended for dry, messy and damaged hair due to frequent colorings and/or perms.
☆ Ultrasonic Iron Premium☆
A new and improved version of the classic favorite, Ultrasonic Iron. The new treatment formula packs mega benefits for stronger, smoother and silkier strands, complemented with an updated application technique that delivers nourishment deep into your hair strands.
☆ Milbon Aqua Smooth Veil ☆
A 3-step salon treatment that instantly improves hair quality and texture sans greasy, heavy feeling on your locks. The amino oil formulation smooth out bumps on hair surface as moisture veil bonds. Enjoy smooth, luxurious results while rejuvenating your senses with aromatherapy notes such as grapefruit, jasmine and rose.


☆ Kerastase Fusio-Dose ☆
A custom-prescribed hair treatment featuring a variety of concentrated active ingredients to treat and nurture your individual hair condition. Seek a professional stylist's advise on the best tailor-made options just for you.
Book an appointment with your favourite Number76 stylists now - just click
HERE
!