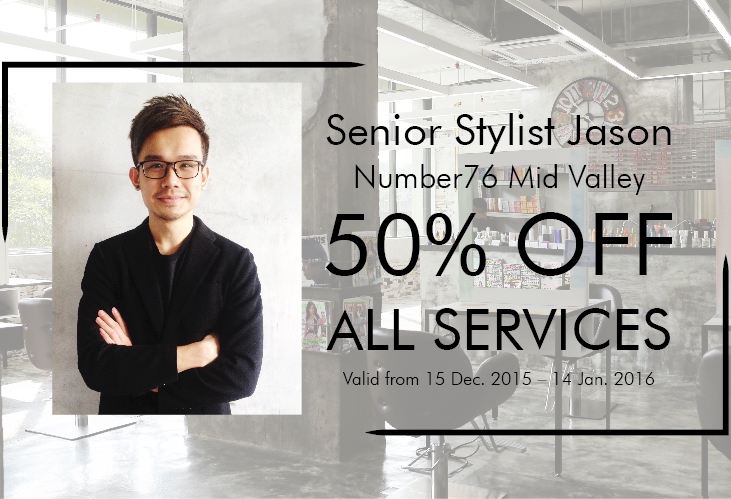 DEC
15
From 15 December 2015 - 14 January 2016
Happy day!
We're thrilled to announce the debut of Senior Stylist Jason How. After graduating from a hair academy and having spent several years serving as a hair stylist, Jason later joined Number76 and has been personally trained for the past couple of years by our team of professional stylists.
As a special introductory promotion from 15 December 2015 till 14 January 2016, just visit Number76 Mid Valley to enjoy hair services with Senior Stylist Jason and you'll immediately receive an exciting discount -
50% OFF SERVICES!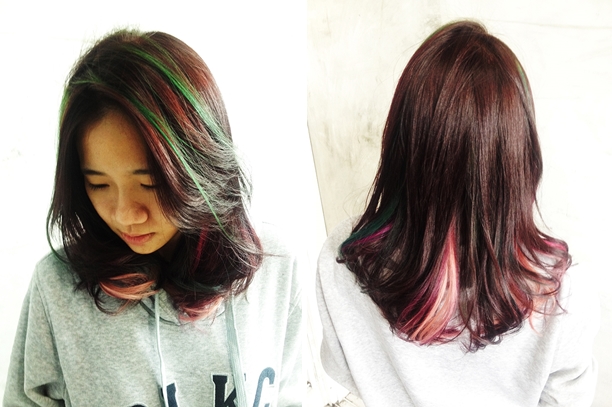 Highlights in Peacock Tones by Jason.
Terms & Conditions
*Promotion not valid for hair extension services
*Treatments are subjected to a discount rate as listed below:
Hair Care
Ultrasonic Iron
RM185 (NP: RM265)
Ultrasonic Premium
RM259 (NP: RM370)
Milbon Aqua Smooth Veil
RM119 (NP: RM170)
Kerastase Fusio-Dose
RM148 (NP: RM212)
Fusio-Dose Boosters Add-On
RM29 each (NP: RM42)
CMC Boosters Add-On
RM28 each (NP: RM40)
Scalp Care
Milbon Plarmia
RM140 (NP: RM200)
Kerastase Scalp Calming
RM133 (NP: RM190)
Kerastase Scalp Purifiant
RM148 (NP: RM212)
Kerastase Scalp Stimulating
RM148 (NP: RM212)
Tansan Sparkling Scalp Add-On
RM22 (NP: RM32)
We look forward to serve you soon. Have a great day ahead!