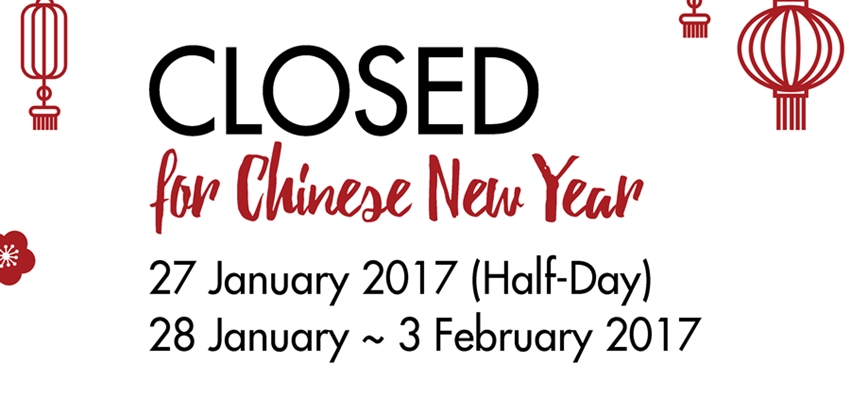 DEC
28
From 28 December 2016 - 04 February 2017
Just a few days more and we will be stepping into a brand new year. What exciting hair adventures will this brand-new year bring? We are looking forward to another amazing year with your continuous support.
Please be informed that Number76 Hair Salon will be closed on 1 January 2017.
We will also be closed for a week during the Chinese New Year celebrations as below:
27 January 2017 (Half-Day)
28 January ~ 3 February 2017
We will be back in business from 4 February 2017.
Thank you for your kind understanding and apologize in advance for any inconvenience caused.
Happy New Year from all of us here at Number76!