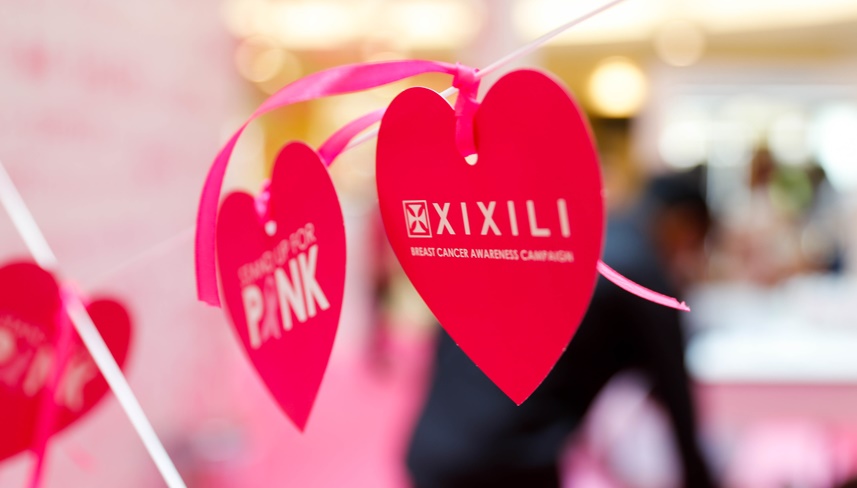 OCT
01
From 01 October 2016 - 30 November 2016
UPDATE: With your generous support, Number76 has successfully collected a donation total of RM2,208.13 in both Malaysia and Singapore respectively.
Thank you so much once again for the strong support and we could not have done it without you!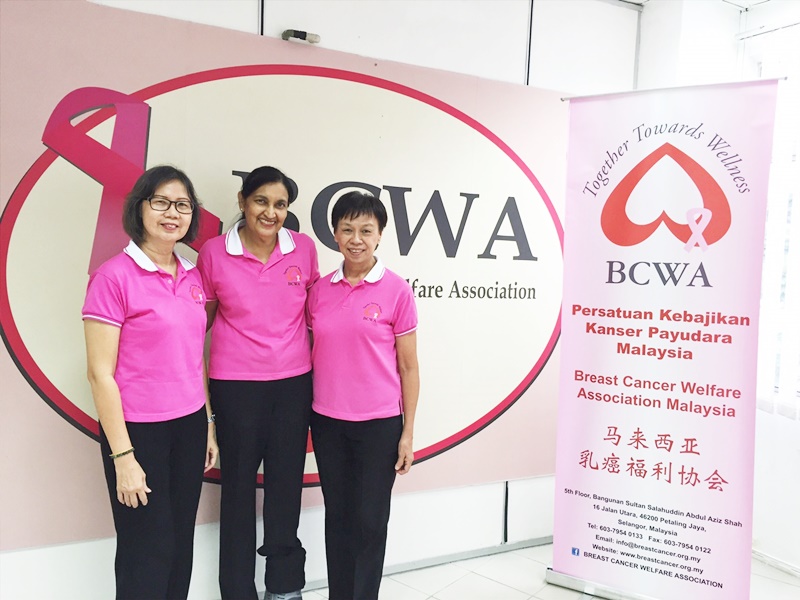 Representatives from BCWA (Breast Cancer Welfare Association)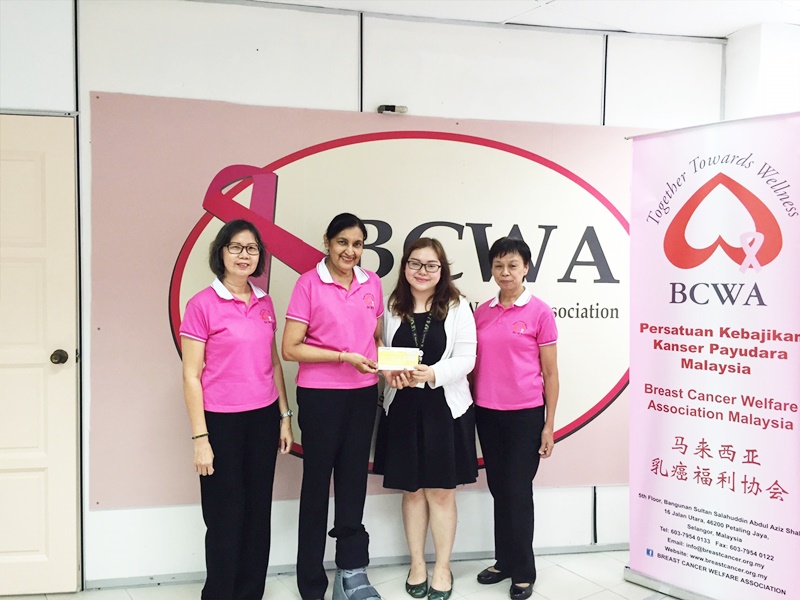 Representative from Number76 passing over the cheque to Dr. Ranjit from BCWA.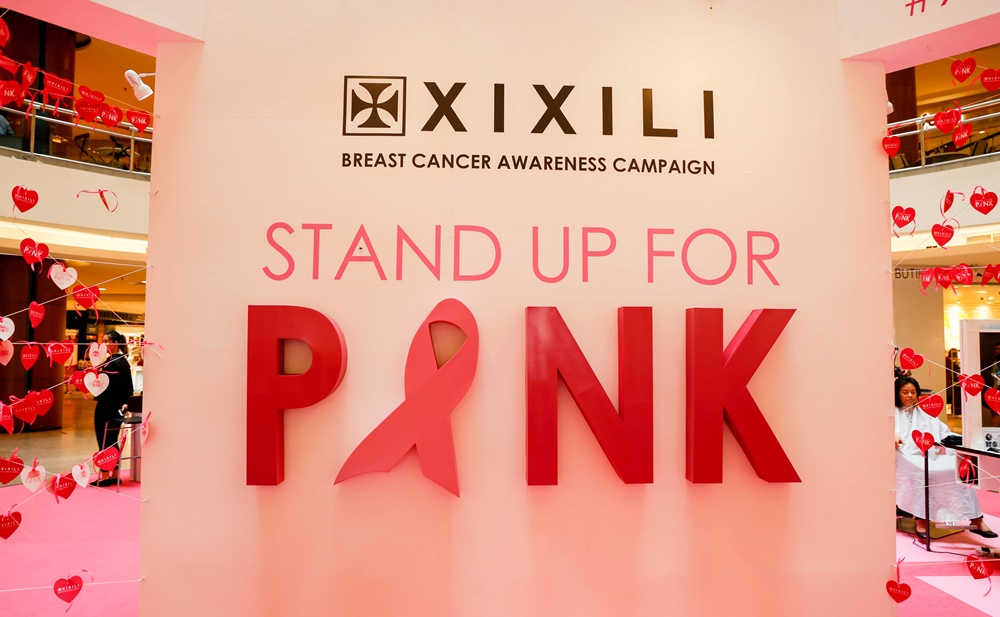 Earlier this month, Number76 partnered with XIXILI for the annual breast cancer awareness campaign in conjunction with the Pink Ribbon month of October. This year's event "XIXILI Stand Up For Pink" was held at South Court, Mid Valley Megamall, from 28th September – 2nd October 2016.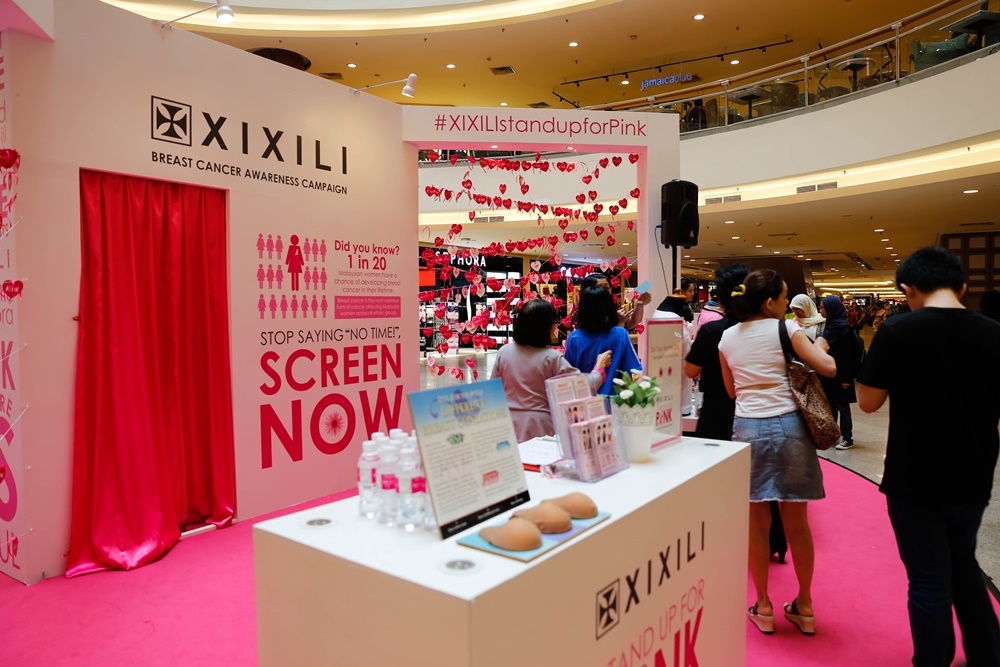 Being breast aware is important and through this campaign, besides educating the public on breast cancer, the event aims to empower women to take charge of their total being. During the 5-day event, shoppers were able to learn more about the cause as well as participate in various fun activities in support of Breast Cancer Welfare Association (BCWA) Malaysia.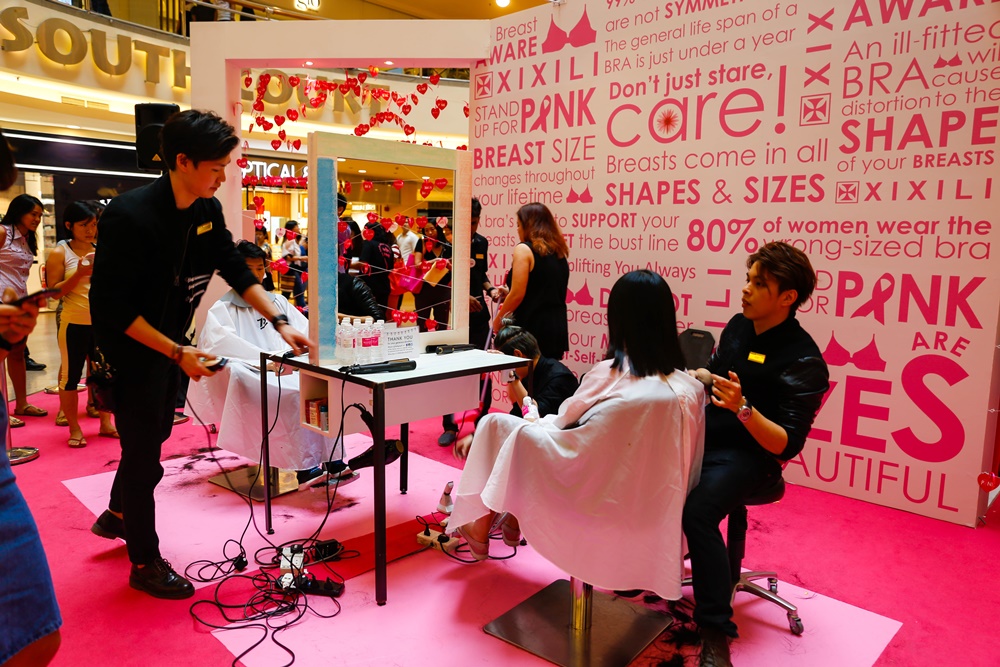 Once again, Number76 participated through the "Charity Dry Hair Cut" activity where donations of at least RM15 to BCWA Malaysia were rewarded with a complimentary hair trim from a professional hair stylist. These were the stylists on duty throughout the event duration: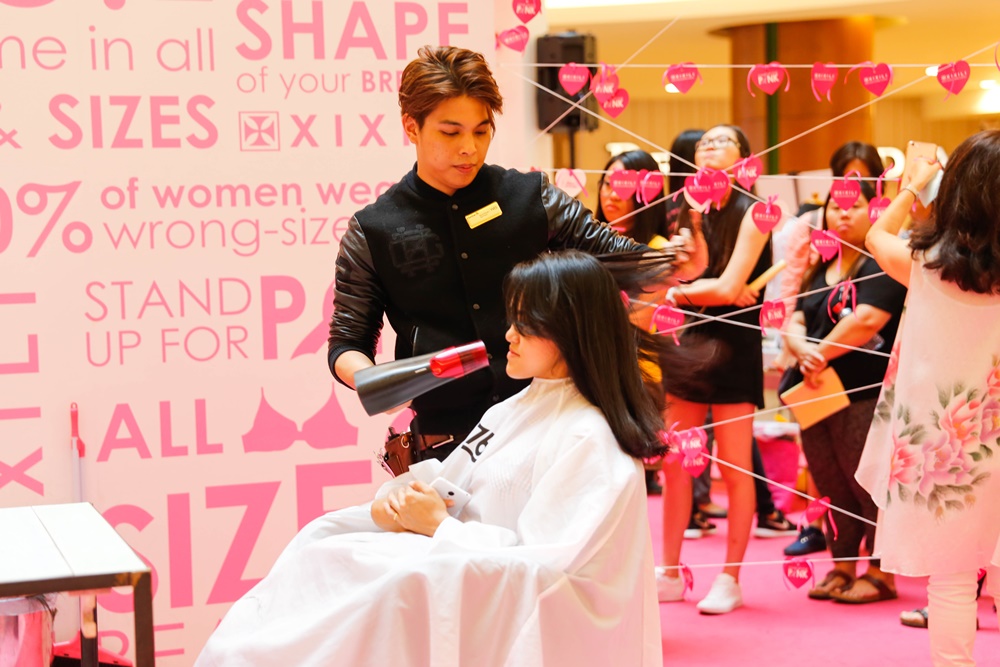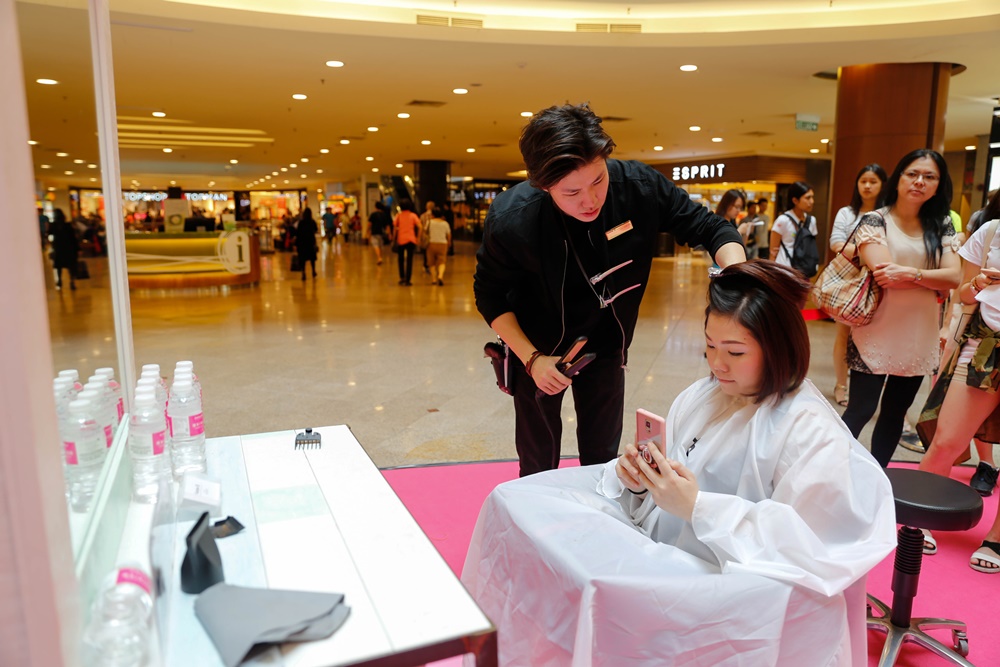 ⏰ 11.00am ~ 4.00pm
|
⏰ 4.00pm ~ 9.00pm
28 Sept →
Senior Stylist Wendy
|
Director Fung
29 Sept →
Senior Stylist Jeff
|
Senior Stylist Han
30 Sept →
Senior Stylist Ivan
|
Senior Stylist Xuan
1 Oct →
Senior Stylist Lucas
|
Director Yves
2 Oct →
Senior Stylist Calvin
|
Senior Stylist Emily
The amount collected will benefit BCWA Malaysia's mission to support those affected by breast cancer and promote education on breast health issues including early detection of breast cancer.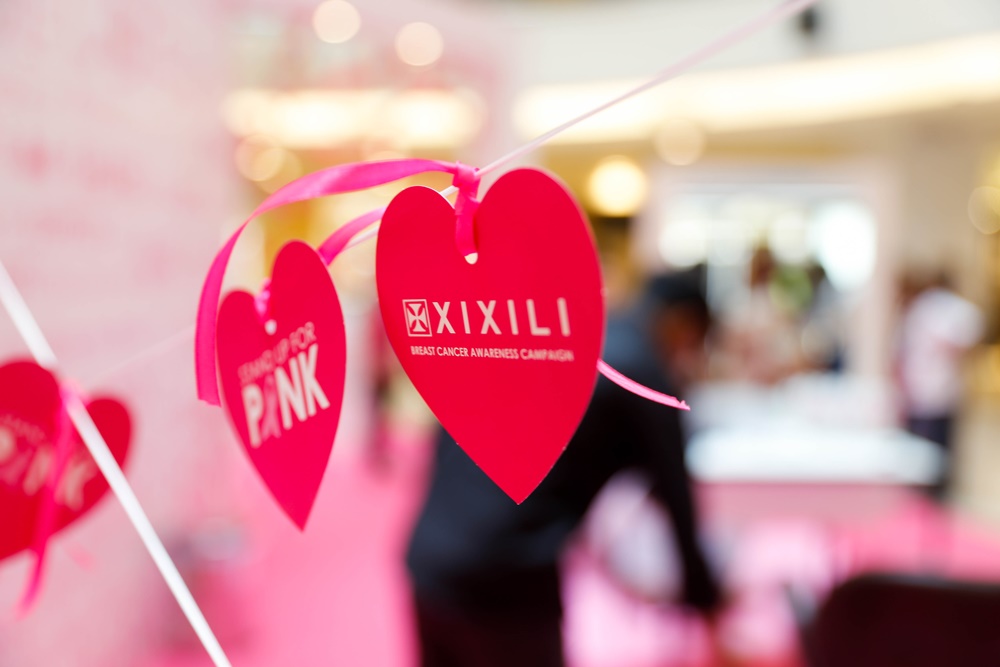 Other exciting activities include Shu Uemura's Kiss & Pledge booth where shoppers are guided by skilled makeup artists to try on their favourite shade of the soon-to-be-launched Tint in Balm lip collection. Taking advantage of its high color pay-off, shoppers were encouraged to kiss on the Pink Pledge and subsequently pen their support for the Breast Cancer Awareness Campaign.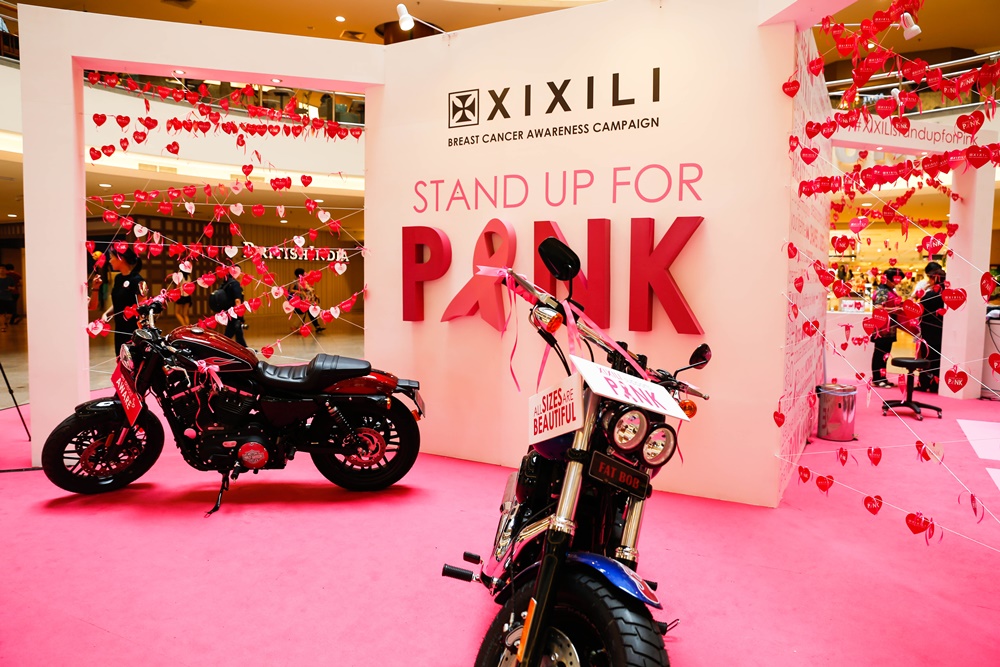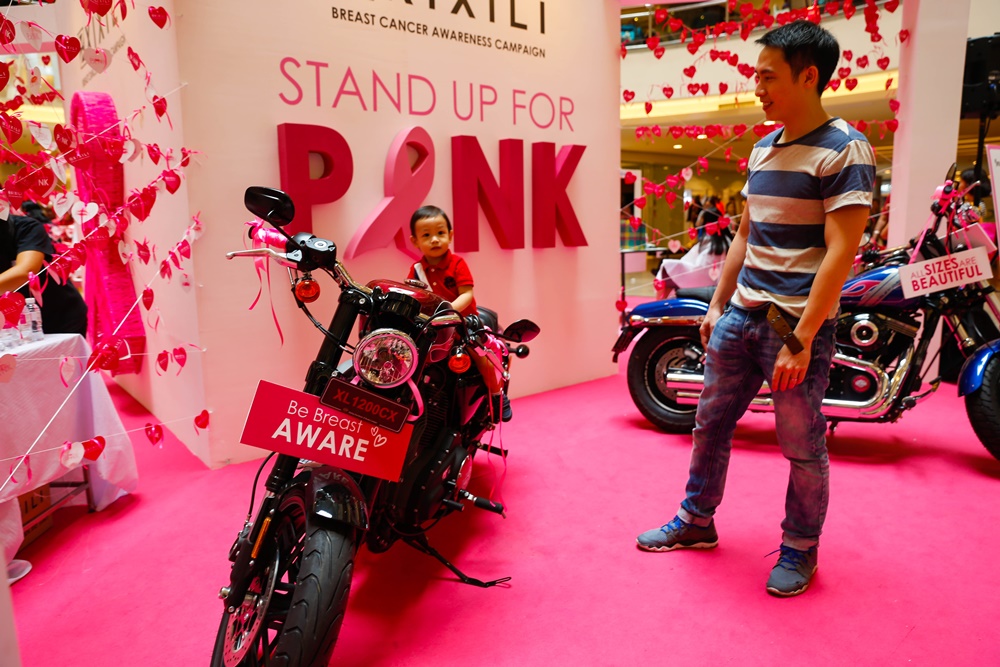 The presence of two exquisite Harley-Davidson motorcycles – Harley-Davidson Sportster Roadster & Harley-Davidson Dyna Fat Bob – decorated in pink caught the attention of many enthusiastic shoppers as the public were welcomed to freely mount and take up-close photographs.
At the same time, Dunkin Donuts unveiled its limited edition heart-shaped doughnuts accented with a pink ribbon in support to this meaningful campaign. Sales proceeds from this special edition will be donated to BCWA Malaysia! Available exclusively at Dunkin Donuts Mid Valley, the fluffy white-chocolate-coated doughnut filled with smooth Bavarian custard was a definite hit!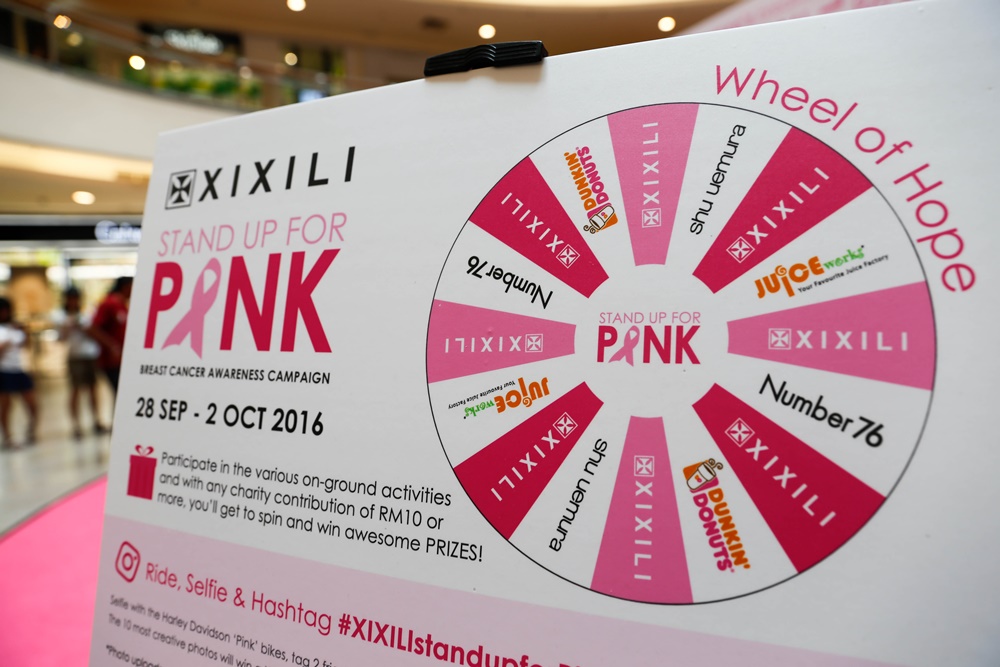 In the spirit of giving, XIXILI hosted the "Wheel of Hope" Charity Spin where a contribution of at least RM10 to BCWA Malaysia allows the donator to take a spin to win merchandises and prizes from XIXILI as well as event partners such as Number76, Shu Uemura, Juiceworks and Dunkin Donuts.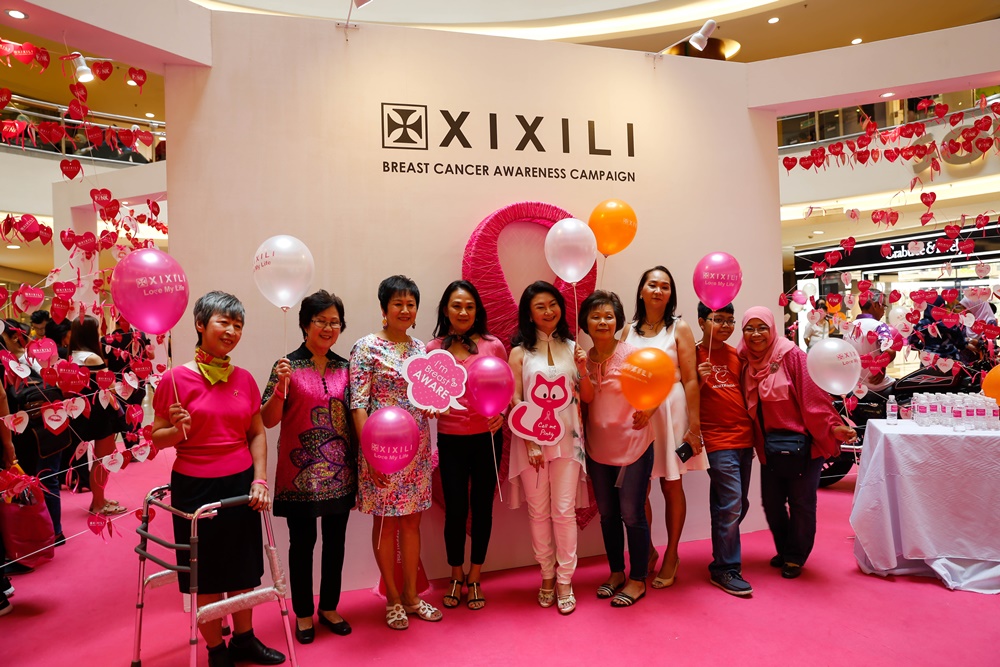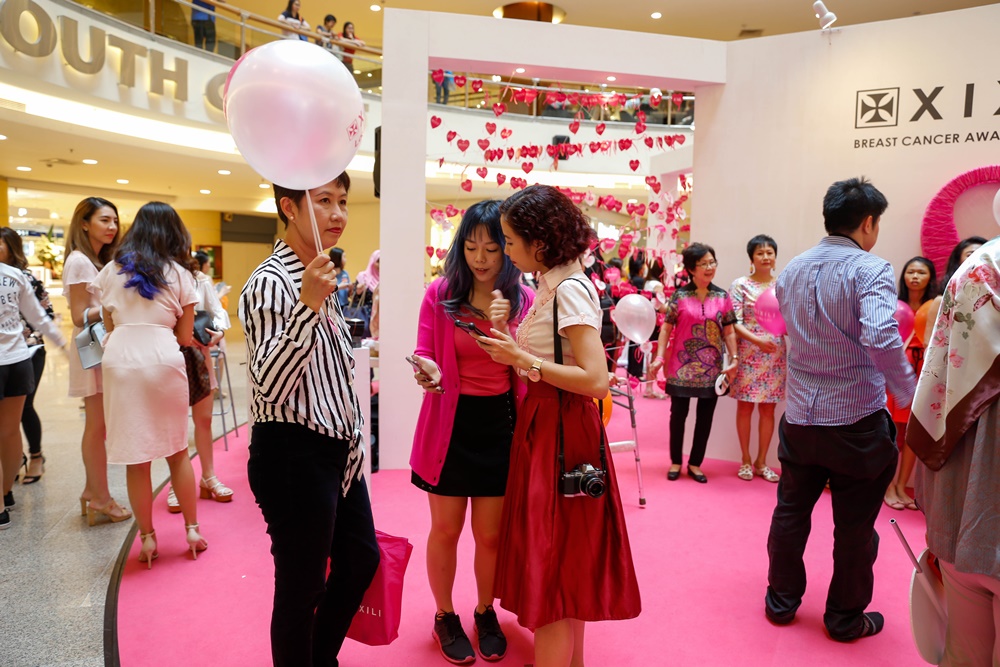 During the weekend, Number76 had the opportunity to style the breast cancer survivors who were getting ready to strut with confidence at the Pink Walk! Throughout the walk round the event space, these brave survivors were joined by family members, friends, bloggers and social media influencers who expressed support in their journey to recovery and public education on breast health issues.
We wish to share our appreciation to XIXILI and fellow partners for hosting such a meaningful event to raise awareness on breast cancer. We're honoured to share that with the generous support from kind donators, Number76 successfully raised a total of RM5, 535.00 from 369 donators in the span of these 5 days through the Charity Hair Cut.
To all the shoppers who supported this event, please accept our heartfelt gratitude. Thank you. We simply couldn't have done it without you. Hope to see you all again next year!